Credit Cards No Longer Reliable For USA Casino Deposits; eWallets More Popular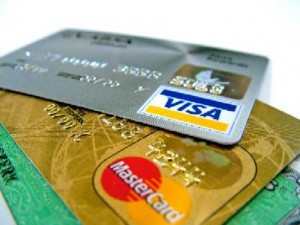 Not many people are fans of credit card companies, and we are no exception to this supposition. The two largest credit card companies have recently come down pretty hard on the American online gambler. VISA and MasterCard have both been ramping up their measures against online gambling payments. These two credit giants have been a thorn in the side of many players, as depositing with their cards is notoriously difficult through some online casinos, especially the larger online casinos.
Perhaps in response to the Unlawful Internet Gambling Enforcement Act, VISA and MasterCard have been pushing toward compliance. For those who do not know, the UIGEA has made it so payment processors must stop processing payments related to online gambling. Many companies have already seen indictments and massive fines in order to stop this sort of thing from going on. Additionally, some credit card companies view gambling deposits as "high risk activity." Perhaps out of fear of pathological gambling (an illogical fear, as barely 1% of the population suffers from pathological gambling) or maybe due to the possibility of huge losses, credit card companies are ever fearful of these deposits.
Despite the inherent difficulties of depositing directly into a gambling site, credit cards are still a possibility for gambling online. Though you will have to use an intermediary, you may still make deposits with your credit card provided you use an electronic wallet, a prepaid card, or other similar methods. Though this sounds annoying, trust us – it is well worth the convenience and anonymity that these secondary services offer.
One of the easiest ways to transfer money from your credit card to your casino without having to do so directly is through the use of UseMyWallet. One of the most trusted names in online gambling, UseMyWallet is simplistic and safe. Though you will have to work for an invitation, this may be received in as little as three months of gambling. You will have to manage to load at least $500 dollars in those three months, however.
Another way you can pull off using your credit card is through such methods as prepaid cards and vouchers. Vouchers, such as PasteandPay, and iPoint enable you to buy vouchers with predetermined amounts of money, which will let you fool the credit card company into thinking you are buying a totally different product. Even if you decide you do not wish to use the voucher on online gambling, you will probably be able to find a merchant who would accept the voucher, especially with PasteandPay.
Though credit card companies are making the life of the online gambler difficult and troublesome, there is always hope. Credit Card companies do not always know when an intermediary is being used, and thus they remain relatively ignorant to what is happening behind the scenes. So, in all reality, they have not done much to the serious players, though casual players are likely to be affected by this change.
Tags: credit cards, ewallets, mastercard, usa casino deposits, usemywallet, visa
Leave a Reply